Hello, friends! In case you missed it, we kicked off our new 'Meet the Freshies' series in August with Erin Riley Strong, Fresh Eyes' beloved business operations manager! Next up, learn more about what makes Joy Engel, Fresh Eyes' Senior Strategist, such a *joy* (you're welcome) to work with.
How long have you worked at Fresh Eyes Digital? What's your role here?
I've been an employee now for two years. And before that, I was a contractor for about six months. So all told, two and a half years. And I'm a senior strategist!
What are your top three favorite vacation spots?
Anywhere warm in the winter. Living in Maine, I really need to go to a place in February or March to remember that it is possible for the sun to be warm on my skin. We stopped doing this because of COVID, but as soon as my kids are vaccinated we are going to plan one of those Vitamin D winter trips.
California. I lived there for a number of years, and really miss the friends and family who still live there.
Amalfi Coast. My husband and I spent our honeymoon there and I have the best memories of that place.
BONUS ANSWER: London, the best city in the world.
What did you want to be when you were growing up?
CJ Craigg or Amy Gardner, both from "The West Wing."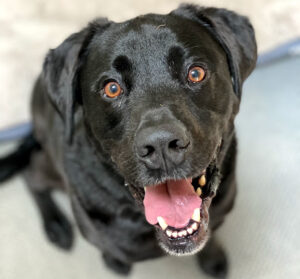 Who is your celebrity crush?
Right now, it's Brett Goldstein.
Are you a dog person? A cat person? Neither?
BOTH. My husband is allergic to cats (it's a testament to how much I love him that this wasn't a deal breaker to me), but before I met him I always had a cat. But the current Very Good Boy of my heart is our dog Ketchup.