We're back in action with yet another Freshie profile! We originally met Thelma Andree as part of a client team – and we were thrilled to welcome as FED's first design and production director in early 2022. Learn more about Thelma and her work with us below.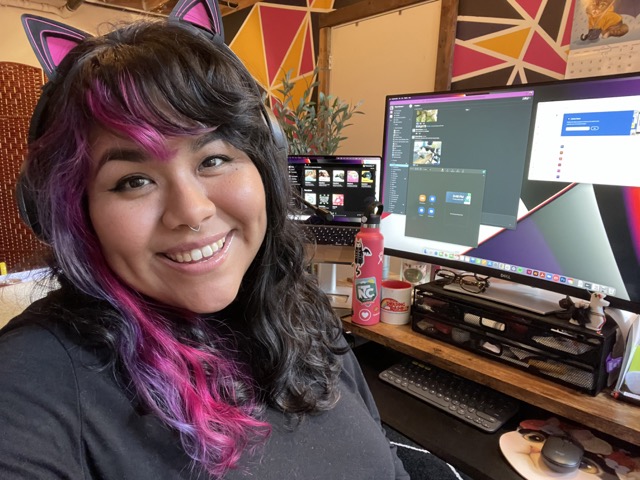 How long have you worked at Fresh Eyes Digital? What's your role here?
Just about three months now, which has flown by! But it also feels longer because I did some freelancing with the team last year, and first met FED a few years ago when I helped bring them on to a very successful partnership at a previous org. We've raised a lot of money together over the past three years. 😊
And I'm FED's Design & Production Director! I work with our senior consultants on the look and feel of campaigns across clients and design a wide range of things for the digital space (email, social, ads, and misc. special projects). In addition to that, I work with our awesome crew of project managers to tackle implementation on a variety of platforms (Pardot, Engaging Networks, EveryAction to name a few!) which keeps things interesting. Not all clients need full-service support, but it's pretty satisfying to be an extension of their staff and do important work together.
What are your top three favorite vacation spots?
Some of my most memorable trips include:
• Watching baby sea turts hatch and journey to the ocean in Los Cabos, Mexico (thanks, Asupmatoma!)
• Spending a few weeks painting and creating in Skopelos, Greece (thanks, SkopArt!)
• And while I grew up in Virginia, my folks immigrated from Bolivia, so the rare trips to the motherland were very special. I had the privilege of visiting as an adult in January 2020, before the world turned upside down, and it was beautiful to experience with my parents. I definitely look forward to going back more regularly, especially now that my job is more flexible location/timewise.
What did you want to be when you were growing up?
Probably a veterinarian as a kid. I still kind of want to be a vet, tbh.
I wanted to be a writer/journalist for a lot of my teenage years but at some point, I was tasked with newspaper layout, taught myself InDesign, and the introvert in me immediately preferred that and I've never looked back. As someone who dabbled in web design and graphics as a child (shoutout to Neopets, Myspace, LiveJournal/Xanga/Tumblr) it didn't really occur to me that I could do this professionally until right before I started applying to college. I feel pretty fortunate that I love what I do and get to do it for organizations that are doing good in the world. 🙌 🙌 🙌
Who is your celebrity crush?
Truly the hardest question … I 100% have heart eyes for Jeff Goldblum, Doja Cat, Rege-Jean Page, and that one guy who chops logs on TikTok, y'know?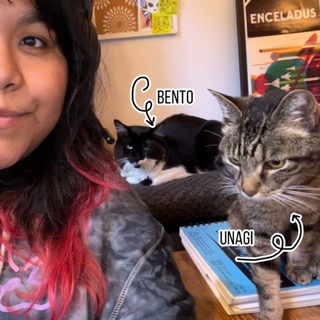 Are you a dog person? A cat person? Neither?
All of the above! I love animals and have enjoyed working with dogs, cats, lizards, bunnies, pigeons, and chinchillas…. But I've got two kitties at home, Bento and Unagi, and I volunteered for years with a TNR and cat/kitten rescue in LA. I also sold merch for Lil Bub at the first ever CatCon. And then helped get over 100 cats/kittens adopted at the second annual CatCon…
… Okay, yes, maybe I am a cat person.