In today's Meet the Freshies profile, we're featuring Sara Cederberg, who recently celebrated her six-month anniversary at Fresh Eyes Digital. Sara joined the squad of Freshies after several years as a digital strategist for progressive political campaigns and causes. Read on to learn about the many professional paths Sara considered before she discovered her knack for consulting!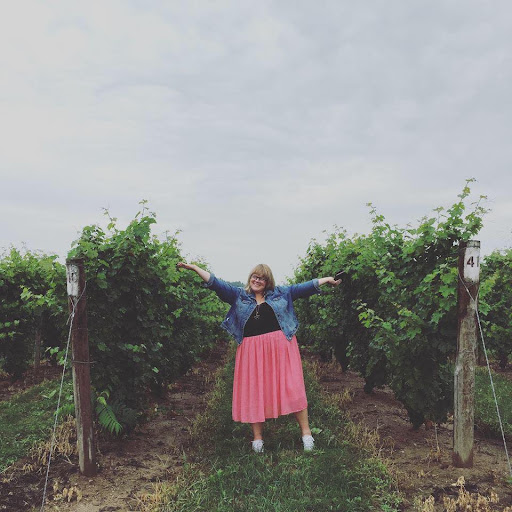 How long have you worked at Fresh Eyes Digital? What's your role here?
I started at Fresh Eyes Digital in June 2022, and it's been a real pleasure digging into my role as Senior Consultant with some pretty great clients.
What are your top three favorite vacation spots?
Growing up, my family vacationed in the Truro/Wellfleet area of Cape Cod before eventually moving to Massachusetts — I have fond memories of spending hours swimming in the ocean (pretending I was Ariel AKA the Little Mermaid, naturally), eating my first lobster, and sunsets.
Now that I live Michigan, I've naturally grown obsessed with the Great Lakes. My husband and I love to take as many getaways to lakeside towns as we can in the summer, and Northern Michigan — particularly Traverse City and Leelanau County — is our favorite place in the state. We got married there, and there's nothing like the miles and miles of rolling hills, wineries, farms, and beaches. The Sleeping Bear Dunes National Lakeshore is unreal.
Finally, we'd love to get back to Europe after a honeymoon trip to London, Paris, Belgium, and Germany a few years back. Being able to scoot between so many places by train was wonderful. The Rhine River Valley in Germany was a big highlight of our trip, but we'd love to see more in the UK, Ireland, and Italy.
What did you want to be when you were growing up?
My career ambitions changed a lot.
• In fifth grade: A meteorologist! Thanks to my obsession with the movie Twister.
• In eighth grade: A fiction writer!
• In high school: A music critic!
So I didn't quite end up where I anticipated, but I still love writing, listening to music while I write, and obsessively refreshing The Weather Channel app on my phone.
Who is your celebrity crush?
Just one?! It's gotta be a three-way tie between Jon Hamm, Paul Rudd, and Prince (RIP).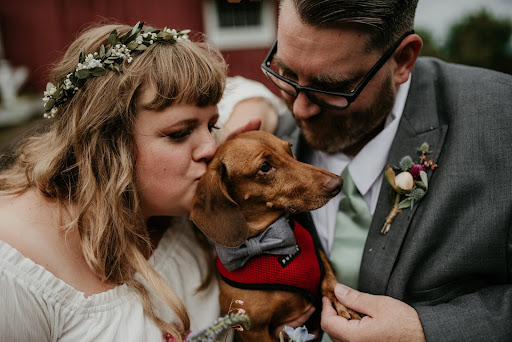 Are you a dog person? A cat person? Neither?
I am by no means anti-cat, but I much prefer dogs. 😉 And my 11-year-old dachshund Ziggy keeps my husband and I on our toes: