In today's Meet the Freshies profile, we're highlighting Wesley Brown, our in-house digital ads guru! Wesley came to Fresh Eyes Digital with more than seven years of online nonprofit fundraising and advocacy experience. Get to know him – and his cats, who are regular attendees of our team Zoom calls – below!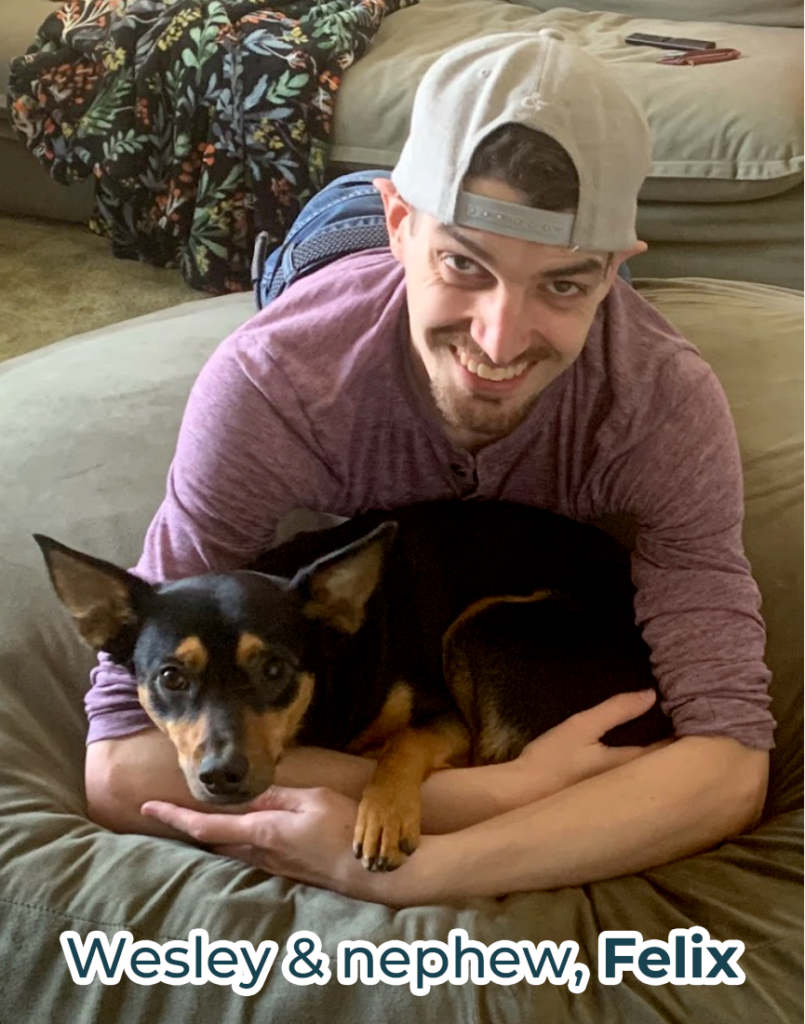 How long have you worked at Fresh Eyes Digital? What's your role here?
I've worked at Fresh Eyes Digital for almost two years as Digital Ads Director.
What are your top three favorite vacation spots and why?
Warsaw, Poland/Panama City, Panama/Anywhere with a lake!
Warsaw has some incredible history and was an underratedly cool city. Panama was incredible, especially going through the Canal. And in terms of just relaxing and decompressing, I love going to a lake house to kayak, lay in the sun, and unwind.
What did you want to be when you were growing up?
Actor! I had a whole plan where I was going to Yale drama school and then be the next Jim Carrey.
Who is your celebrity crush?
As a kid, I'd say my formative crushes were Gwen Stefani and Brad Pitt (specifically in Fight Club)
Are you a dog person, a cat person, or neither?
Cat, definitely.
We have two cats, one an angel and one a devil. My partner Dorothy wants to get a dog but I've pulled her to the dark side of cat ownership.